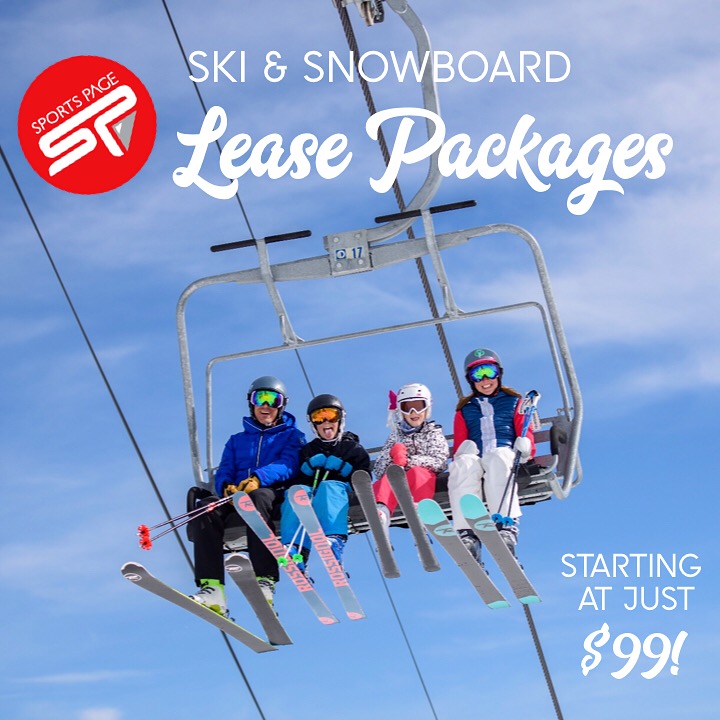 It may be September, but we've already started fitting skiers & snowboarders with season long ski leases! Perfect for growing children, teenagers, families or adults who love getting out on the slopes just a few times per season, our ski & snowboard lease program is the best value out there! If you're in the Glens Falls, Queensbury, Saratoga or Lake George Area, Sports Page is your place to get the best season long equipment leases.
With prices starting as low as $99 per package, you keep the equipment for the entire season and take it with you to any mountain to enjoy! Over the last ten years, we have outfitted hundreds of thousands of skiers & snowboarders with snow sports gear.
LEARN MORE HERE:  https://sportspageski.com/leasing/ 
Our expert team will match you and your children with the perfect ski or snowboard package to help make this Winter an amazing one. We still have plenty of equipment in stock from all the top brands, so stop in the shop and get geared up for ski season.
We look forward to seeing you soon!
*equipment is due back in April 2020 | *lease does not include ski poles
Tuesday – Friday 9:30 – 5:30 | Sunday Noon – 4